JE Resort in Bulacan is located at Calle Rizal, Barangay Sabang, Baliuag Bulacan, This Bulacan resort can cater group packages and overnight stays.  Please feel free to dial in to the contact numbers below. The contact person is available below.
If you want to find more resorts like JE Resort in Bulacan , Please feel free to to browse through our categories. We have over 50 top notch Bulacan Resort listed in this website. We love the province of Bulacan.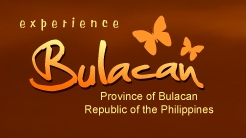 JE Resort Features
Swimming pools with clear waters
Cottages for day tripping and overnight stay
Overnight Stay is allowed at this resort
Caters to groups and packages for parties and other activities
Classy
Contact JE Resort
Address:  Calle Rizal, Barangay Sabang, Baliuag, Bulacan
Contact Person:  Juanito Roxas
Telephone Numbers:  +63(44) 766-0377; 766-2001
Mobile Phone Numbers:
Email: No email contact available for JE Resort of Bulacan
Website: no website available
There area a lot to do in Bulacan. This is a place to go to for water parks and garden resorts. Most good resorts in Bulacan have the capacity to cater business and intimate events.. Each one is unique and gives a distinct appeal. If you own this resort, please contact the administrator of this website so we can fill in more details to help our guests.